Imagine trying to solve a jigsaw puzzle without having a picture on the box from which to refer. On top of that, you have no idea how many pieces there are supposed to be, not to mention there aren't any edge pieces. That's the kind of situation many businesses find themselves in when they put together an Internet marketing lead generation campaign. They don't know what they need, how it all should fit together or what they're missing. Because there are so many pieces that make up a successful campaign, it's easy to lose sight of what it looks like when it's all put together.
The importance of having a blueprint for your lead generation campaign simply cannot be overstated. Just like a jigsaw puzzle, your campaign is not complete unless every single piece is accounted for and in its proper place. The absence of even one piece can result in lost conversions and wasted resources, so it's crucial to have something like the flowchart below to refer to as you build or fine-tune your campaign. Having this resource at your disposal will make it much easier to build your next campaign, so don't take the risk that you'll be able to figure out things on the go.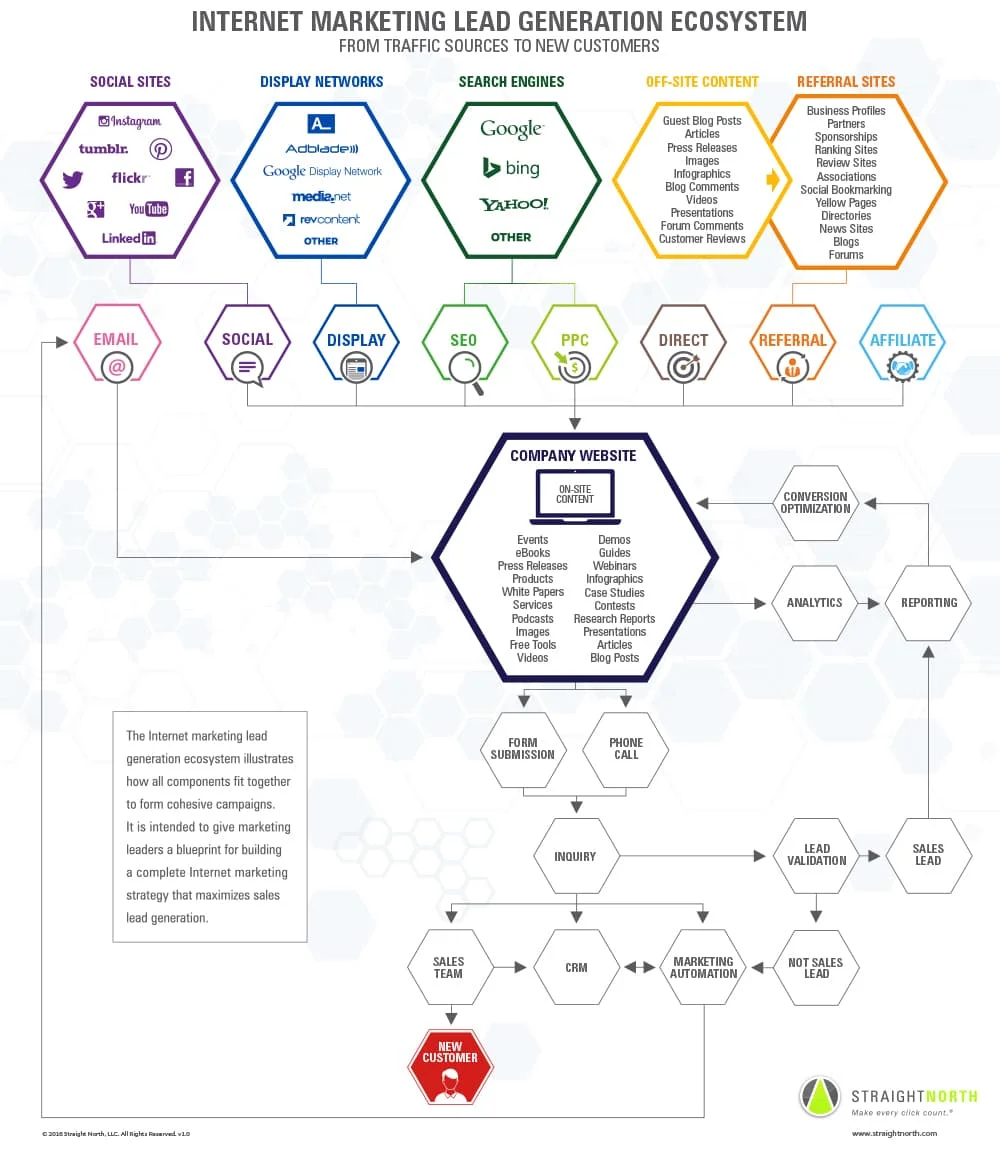 Infographic created by Straight North, a professional seo service provider.
Author Bio:
Brad Shorr is Director of Content Strategy at Straight North, a B2B Internet marketing company in Chicago that specializes in SEO, PPC and web design services. With more than 25 years of sales and marketing experience, Brad has been featured in leading online publications including American Marketing Association, Moz and Forbes.